What is High-Risk Demolition ?
Demolition, though necessary is a dangerous part of building construction. It comes with many health and safety risks that need to be addressed for the welfare of the project and crew.
In construction demolition, there is a difference between hazard and risk and both are equally important.
A hazard is something such as an object that can cause harm. A risk is the chance that the object will cause harm.
The building contractor needs to make a thorough risk assessment to look for both risks and hazards. Control measures are then implemented to prevent any accident that could be fatal. Hazards cannot be avoided but the risks that they pose can be prevented.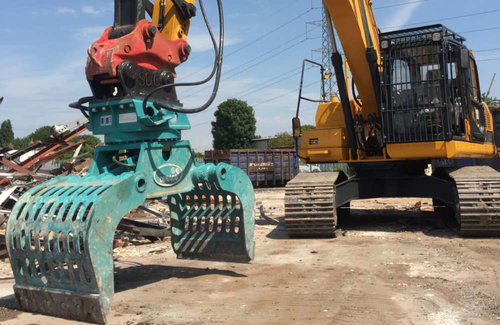 What is the reason for Demolition ?
Demolition is necessary when a weak part of a building needs to be demolished for renovation. It could include both commercial and residential projects such as interior demolition. Demolition involves shifting heavy loads and machinery up a height. It involves using explosives and heavy duty equipment. In the construction industry, demolition services are used for demolishing a building or site work service. Demolition contractors even manage a project site for demolition of construction rubbish, rubble, debris and waste material.
What is the difference between Hazard and Risk ?
A hazard can be any physical object or entity such as heavy machinery, pipelines, gas, and the building itself. These have the potential to cause harm such as injuries and disease. It can be weather, toxins, and biochemical waste. Despite precautionary measures, they can still pose as risks. A risk is the chance that these dangerous objects can cause physical injury to crews.
They can endanger the health of the demolition staff. Many hazards in construction and demolition are unavoidable. You need the machinery. The damaged building will need demolishing. You cannot avoid it. You need to neutralise the health risks that arise from such hazards during the demolition operation.
Different types of demolition methods and the risk involved
Manual demolition: This too includes the risks of falling objects and demolished walls. It includes manual handling of equipment and exposure to dust and noise. Manual demolition includes the use of explosives that are a high-risk hazard. Untrained handling of explosives can cause fatalities.
Manual roof demolition: This poses a risk of cave-ins that can cause the fall of workers. Roofs include chimneys and spires which need to be demolished by hand. This makes them high-risk objects.
Wall demolition: The biggest risk of demolishing walls is a partial collapse of a wall injuring workers and damaging equipment. Asbestos within walls can pose a high-risk to the health of workers
Manual floor demolition:  If too much load is placed on the floors, it can collapse.  Without reinforcing steel below the floors, workers can even fall through floors.
Mechanical demolition:  This demolition uses powered mobile plants such as cranes, loaders, bulldozers, and excavating equipment. Injuries from equipment are not likely and only trained staff should operate them. In mechanical demolition, workers need to be careful of tensioned tendons in the concrete which can cause damage to property. Complex lift shafts need preliminary evaluation and assessment before demolition.
What is the difference between Manual demolition and Mechanical ?
Various types of demolition methods can be used alone or in combination depending on the required job. Contractors and engineers, however, choose the method that is found to be the safest and the simplest to carry out. For instance, if the job requires taking down a smaller structure, a simple manual demolition works oftentimes.
Manual dismantling or manual demolition is carried out by using tools that are portable such as a sledgehammer, drillers, and jackhammers. It is often done in sequence. Meanwhile, mechanical demolition, which typically involves the pulling down and knocking down of a structure, uses heavier equipment like bulldozers, wrecking balls, rams, cranes and excavators.
How to make a good risk assessment ?
While a good building contractor will make sure demolition safety hazards are considered for safe work, there will be huge risks. One big risk is the likelihood of a wall or structure collapse. There are demolition hazards which unlike risks are physically present in a project site. Safety measures need to be implemented for the good of crews and staff involved.  A project manager's main job is to organise such measures to decrease the hazards and risks for safe work. The first stage of risk assessment includes:
Look for the hazards that include:
A collapse of an unplanned structure
workers falling from a height
Falling objects which can injure
Location of the essential services
Exposure to dangerous chemicals
Noise pollution from explosives
The location of other buildings to the demolition project
potential fire hazards
Faults in electrical and gas lines
Exposure to silica dust
Heavy machinery such as a wrecking ball
Environmental hazards such as heat or cold temperatures
Besides these main hazards that pose as potential risks of demolition work, there are several microbiological hazards too that include:
Birds and Rats
Biochemical agents
Used syringes and needles
Horsehair plaster or Anthrax
Sewage can cause tetanus
Assessing the risks of the demolition
A risk assessment is necessary for any demolition project that includes manual and mechanical methods. This helps in finding out what control measures need to be implemented.
Identifying any construction worker who needs protection for occupational safety, and health
The strength and load-bearing capacity of the structure for demolishing
What are the precautions and control measures that can be taken
The layout of the demolition space
The risks involved when working in confined spaces
What equipment and plant machinery can be used?
The technical skill of workers
What environmental risks will works face such as UV exposure from sunlight?
Study manufacturer's data and supplies to find safety information and guidelines of products
Speaking to crew workers for their input and advice based on their experience
The different protection clothing that can be used during demolition
What will be the schedule of work best suited for minimising risks of demolition ?
Who can make a risk assessment?
It is a building contractor or a trained specialist from the crew who can make a risk assessment. The person needs sound technical knowledge of the work, factors of demolition and the risks involved. He or She should have the experience to identify the hazards and know the accidents that can happen because of them. He or she should be familiar with Heath and Safety at work act standards.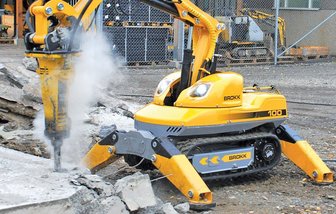 Restricted access is also often a problem and as can be seen from the photograph, the Brokk 180 was just the tool to demolish this particular bridge that had been "covered" by the new replacement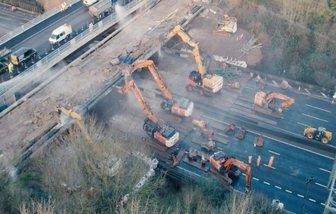 This type of work means that you need elite professionals because the lives of people and the area's economy depend on quality and safe infrastructure. Since inception, Manchester Demolition now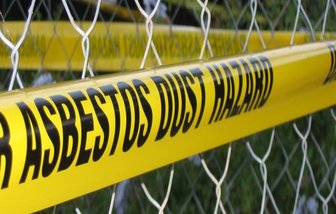 There are a lot of considerations to make when carrying out demolition or DIY projects on residential and commercial projects. One of the questions you'll need to consider is how do you go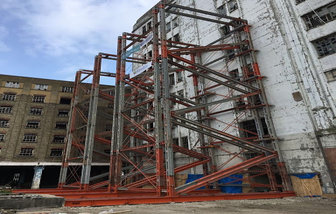 As a modern and professional demolition contractors, we have developed our capabilities to provide Facade Retention and Temporary Propping services within any Demolition Contract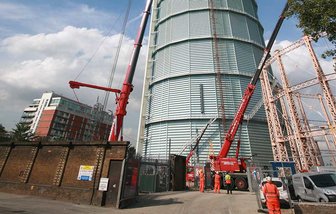 Some of our employees remember demolishing our first gasholder in the late 1990s. Since that date, our staff have demolished over 25 throughout England and Wales, giving the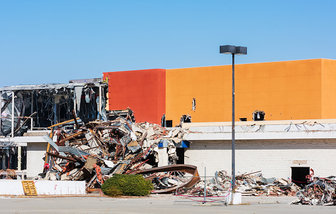 Every demolition project delivers its own unique challenges. Such an array of elements to a demolition project mean different methods must be considered. Ahead of each project a pre-start meeting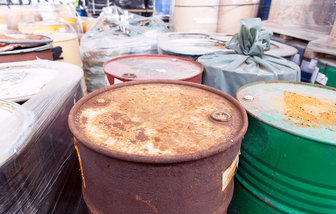 Our hazardous waste removal and disposal service covers substances such as paint and oils, and items which incorporate toxic chemicals or liquids such as lead acid batteries, aerosols and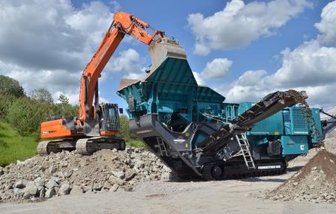 Manchester Demolition provide a complete range of hard and soft rock crushing solutions. With a large modern fleet of heavy machinery alongside crushers and screeners and highly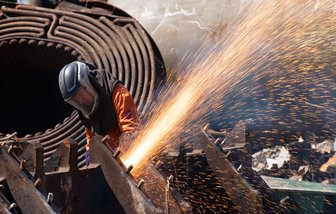 A combination of dismantling and demolition is often beneficial as it permits the recovery of assets, enabling these to be recycled, re-used or sold to offset the client's costs. The scope of dismantling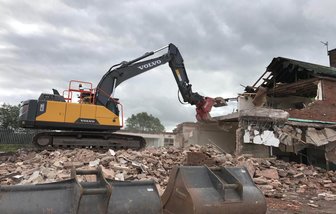 Unfortunately, not all demolition work has a pre-plan behind it. You may have a building that perfectly happy with , but due to unforeseen circumstances can create an emergency that requires a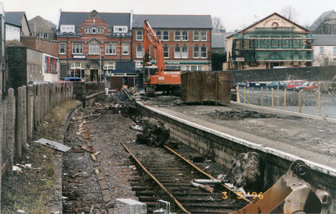 Our railway experience started in 1993, when some of the more experienced in our team demolished our first road over Rail Bridge on the Liverpool St Station to Norwich line as part of the original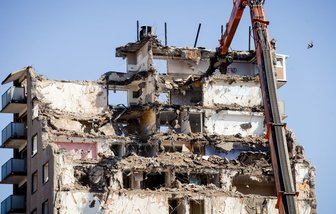 Our team has been involved with the demolition of many High-Rise Structures throughout the United Kingdom. The range of structures has also been extensive, such as: